This page is intended to serve as an ongoing record of my professional and volunteer experiences, rather than a formal Resume or Curriculum Vitae.
Professional Experience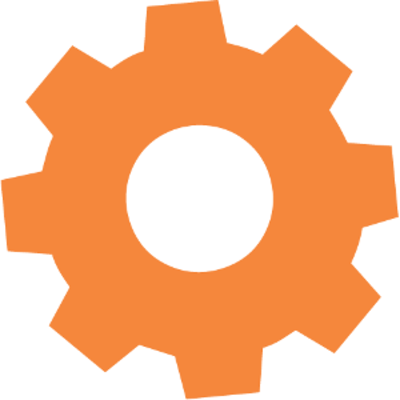 Chief Innovation Officer
Logic Forte – Springfield, Missouri
Sept 2015 – Present
I work with multi-unit national restaurant franchisees to design and develop inexpensive online software solutions that leverage their existing information platforms to streamline back-office operations and provide their management team with better visibility into operations which leads to increased profits.
President
Datility Networks – Wichita, Kansas
2001 – 2016 (15 years)
Provide Internet Hosting and Network Consulting to many universities and businesses throughout South-Central Kansas, with a focus on network infrastructure and network security (2001-2016).

Provide restaurant reporting and back-office solutions to over 300 locations in 19 states, with focus on developing automated data collection and data delivery software (2002-2016).
Software and Database Developer
Tyson Research and Consulting – Whitewater, Kansas
1999 – 2001 (2 years)
Develop complex Microsoft Access applications and Microsoft SQL reporting databases for numerous customers including Harvey County Sheriff Office and Harvey County Attorney Office. Extensive experience in data normalization, SQL design, SQL queries.
Information Technology Manager
The Mirror, Inc. – Newton, Kansas
1998 – 2001 (3 years)
Implement and maintain all IT infrastructure at dozens of locations across Kansas. Propose centralized computing solution (Cable/DSL broadband, VPN, Windows 2000 remote desktop) in 2000. Implement solution in 2001 and continue to host/support the solution (as Datility Networks) through 2004. Mirror Inc continues to rely on the centralized remote desktop model today.
Information Technology Assistant
Hesston Public Schools (USD 460) – Hesston, Kansas
1999 (9 months)
Server monitoring, server maintenance, centralized desktop policy configuration and management, desktop support, including hardware/software setup and maintenance.
System Operator
The Trail BBS – Newton, Kansas
1996 – 1998 (2 years)
Operated a public Bulletin Board System (BBS) with 5 incoming lines (28.8k) at home while in high school. Provided community with free access to various games, freeware/shareware downloads, and Fidonet messaging/downloads (19.2k satellite feed). Provided paid access to four-player games including Doom, Doom II, Heretic, Hexen. These subscriptions offset a majority of the operating costs ($200/mo+ phone bills plus $1000's in equipment costs, software costs, etc). Encouraged Internet gaming and closed BBS shortly after dialup Internet service arrived in our area.
Computer and Network Technician
Comtech Services – Newton, Kansas
1996 – 1998 (2 years)
Began as entry-level desktop support position. Quickly grew into server and network design and support position. Continued serving many great customers as contractor after business closed in 1998. Customers included: County Attorney, County Sheriff, Drug & Alcohol Rehabilitation (dozens of locations), Real Estate Agent, Residential Appraisers (2 offices), Newspaper Publisher, and more.
Awards
2019 – Springfield Startup Weekend, Winning Team
2016 – Spin66 Startup Pitch Contest, Finalist
2015 – Springfield Chamber Pitch Contest, Finalist
2005 – Wichita SBA, Young Entrepreneur of the Year
Education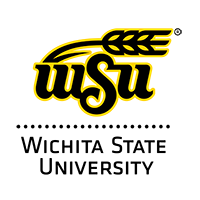 Wichita State University
Wichita, Kansas
Bachelor of Science (B.S.), Computer Engineering
2011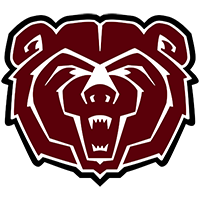 Missouri State University
Springfield, Missouri

Hesston College
Hesston, Kansas
Network and Server Administration, Programming
Hutchinson Community College
Newton, Kansas
Dual-Credit Courses (High School and College)
Newton High School
Newton, Kansas
Key Club, Debate Team, Newspaper (Webmaster & Resident Computer Guru), Yearbook (Resident Computer Guru), National Honors Society
Volunteer Experience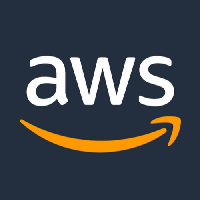 AWS Customer Council
Amazon Web Services (AWS)
November 2019 – Present
I was invited to participate in the AWS Customer Council to provide my opinions based on my AWS experiences and to provide input into the design of new services, features, and tools. I appreciate the opportunity to participate as a long-time AWS customer (2013-) with multiple businesses powered by a variety of AWS services.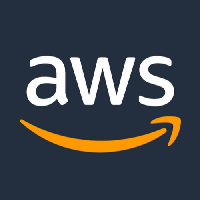 User Group Founder and Organizer
Springfield Amazon Web Services (SGF AWS) User Group
2018-2021 (4 years)
I founded SGF AWS a community-based user group that promotes and advocates for Amazon Web Services in the Springfield Missouri region. The group provides local monthly presentations and online news. I manage the group through Meetup, Slack, YouTube, Facebook, and LinkedIn. View prior meetings on our YouTube channel.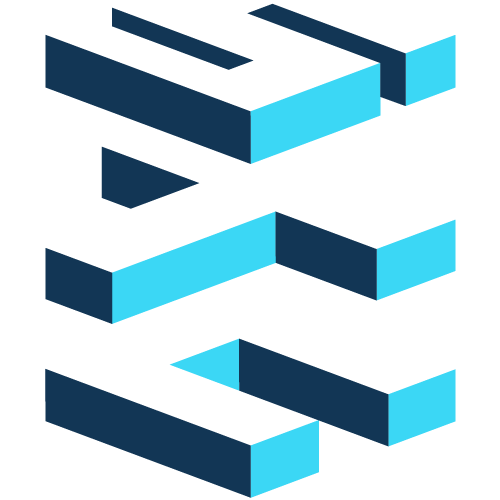 Advisory Board Volunteer
Springfield Technology Council (STC) – Springfield, Missouri
Advisory Board 2019-2020 (2 years), Founding Board Member 2021-2023 (3 years)
I served on the Advisory Board for Springfield Missouri's local technology council, which was officially founded in 2021 and supersedes the former AITP and MATA organizations. My contributions include input and feedback during the organization's initial planning process (2019-2020), as well as promoting the new organization to local technology groups (2021).

I now serve as a Founding Board Member. I continue to connect area Tech Group Leaders through monthly meetings and written updates as part of my volunteer role with the Tech Council.

Weekend Hackathon Co-Cordinator (2018-2023),
High School Programming Competition Coordinator (2017-2023)
Hack 4 Good Springfield – Springfield, Missouri
2017-2023 (3 years)
Hack 4 Good Springfield (#Hack4GoodSGF) connects designers and developers with community projects. Use your skills to help an area non-profit achieve greater impact through technology.

2017-2023 Coordinate and architect the annual High School Programming Contests with automated scoring, live scoreboards. Publish all assets to GitHub repository.

2018-2023 Co-coordinate the Annual Community Coding Competitions and help develop ongoing Hack Night events designed to continue work on past projects. Publish 2018 Annual Report.

2020-2022 Hack 4 Good Weekend was cancelled due to Covid.
Outreach Committee (2016-2020), Member (2015-2020)
Springfield Creatives – Springfield, Missouri
2016-2021 (6 years)
I joined Springfield Creatives (member #200) in August 2015 to make connections in our local Creative community and to recruit local Creatives to assist with our internal business projects. I began serving as a volunteer on the Outreach Committee in June 2016 to help connect SGFC with the other tech-focused groups in our community.

Volunteer (2019-2020)
Springfield Devs – Springfield, Missouri
July 2019 – December 2020 (1 year, 6 months)
Springfield Devs is a nonprofit member-based organization that provides education and networking opportunities for software developers (and future software developers) in the Springfield Missouri area.

I volunteered to help create and develop this organization using my prior tech-nonprofit leadership experience and my software industry experience. I was responsible for overseeing the initial budgeting, fundraising, and financial operations of this new nonprofit organization. As part of my commitment to financial transparency, each of my monthly financial board reports are published online.

I also helped establish separate fundraising and budgeting goals for the organization's first annual Method Conference for Software Developers on March 2020.

Volunteer (2018-2020), Board Member (2019-2020)
The Geek Foundation – Springfield, Missouri
2018-2020 (2 years)
I volunteered and attended board meetings for 2 years (04/2018-02/2020). I provide high-level advice related to the overall foundation objectives based on my knowledge of software development and based on my experience serving other technology boards. I also research and help develop adult education curriculum (Learning WordPress).

The Geek Foundation can help your K-12 organization, after school program, youth camp, or workforce development organization implement/adapt coding curriculum, after school coding programs, or adult education programs.

Volunteer (2017 – 2020)
Mid-America Technology Alliance (MATA) – Springfield, Missouri
2017-2020 (3 years, 3 months)
My contributions to our local technology alliance include: creating print materials (Local Tech Groups), organizing monthly tech council meetings and publishing monthly updates (Tech Group Leaders), creating and maintaining digital assets (Forward Springfield Tech Calendar, MATA Website, MATA Job Board, Weekly Updates), and by helping MATA plan and implement a long term strategy to help grow the Springfield tech community.

Member (2013-2019), Board (2014-2019), President (2016-2017)
AITP of the Ozarks (Association of IT Professionals) – Springfield, Missouri
October 2013 – October 2019 (6 years)
Our local IT association provides education and peer-networking opportunities to over 200 members. Monthly programs, special interest groups, socials, scholarships, fundraising events, technology awards, and "techITout" — the largest annual IT education conference in the Ozarks.

I served on our local nonprofit IT association board for about 6 years, including about 2 years as Incoming President (2014-2015), about 2 years as President (2016-2017), and about 2 years as Past President (2018-2019). I identified 3 areas of focus during my tenure as President:

Member Engagement – I developed and executed a systematic plan to make individual contact with members by phone, email, and in person, to understand their needs and encourage their attendance and fiscal support of events. This resulted in numerous records for the organization, including peak membership of 280 members, continued recognition as the largest AITP Chapter in the US, record attendance of ~800 at our annual IT conference and expo, record participation at our annual Scholarship Golf Tournament, record annual budget, and record fundraising for our Scholarship Endowment Fund.

Member Programs – I focused heavily on expanding and improving programs by surveying membership to identify potential areas of need. This resulted in sustained record attendance at monthly meetings and good participation in new events such as the new monthly Member Coffee and the new Excellence in Technology Awards.

Community Outreach – I used my leadership position within the largest tech-focused organization in our community to establish a culture of coordination and cooperation among key tech-focused organizations in the Springfield Missouri area. I personally built relationships with leaders of each individual tech-focused organization and identified common needs among the groups, which led to creation of the initial Community Tech Calendar and to the creation of an informal monthly Tech Group Leader luncheon. I eventually transitioned and maintained both of these community resources under the local Tech Alliance.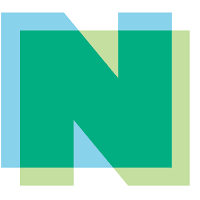 Member (2016 – 2019), Leadership Council (2017)
The Network (Springfield Area Chamber of Commerce)
2016-2019 (4 years)
Retain and engage young professionals in our community and in our Chamber of Commerce, with a focus on future Information Technology (IT) professionals, through student outreach programs, professional development programs, and networking events.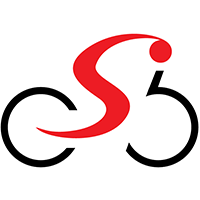 Board Member – Webmaster Chair
Springbike Bicycle Club – Springfield, Missouri
2016-2019 (4 years)
Springbike exists to promote enjoyable safe cycling for our members and our community. The volunteer board meets monthly to discuss and plan local cycling advocacy, club meetings, club rides, and outreach initiatives.

In late 2015, I was asked to join the board and help the club launch and maintain a new website. This volunteer opportunity allowed me to combine my interests in cycling and technology. I helped the club improve their online presence by executing a well planned migrating content on their outdated and poorly organized website to a new WordPress website. I focused on making navigation extremely simple and straightforward, which led to many compliments from members regarding ease of use.

In early 2018, I moved the club to online membership processing and I launched the Springbike Cycling Calendar. When the club announced a new logo, I updated the website and social media pages to follow the new logo branding guidelines.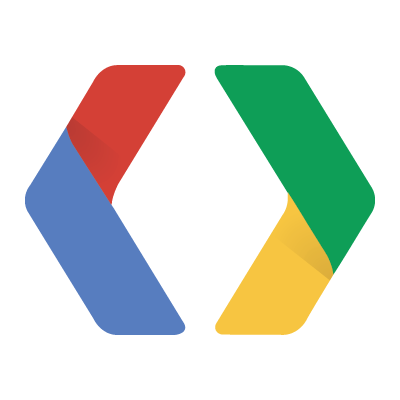 DevFest 2018 Planning Committee
Google Developer Group (GDG) – Springfield, Missouri
2018 (3 months)
Leverage experience serving on local IT association Expo planning committee for 5+ years. Assist with planning required to host the Springfield DevFest Conference. October to December 2018.
Member
Kiwanis Club of Ozark, Missouri
2015-2018 (4 years)
As an Ozark Kiwanis member, I participated in fundraisers and community service projects including: Food Drives, Highway Cleanups, High School Concession Fundraisers, Pancake Day Fundraisers, Salvation Army Bell Ringing, and Reading to Head Start Preschool Children. These projects have a direct impact on children in our local community.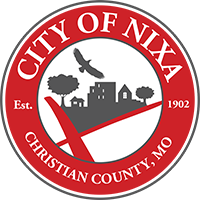 Economic Development Council
City of Nixa, Missouri
2015-2016 (2 years)
Execute the Economic Development components of the Strategic Plan (2015-2020) adopted by the City Council. The EDC is comprised of city officials and several community leaders.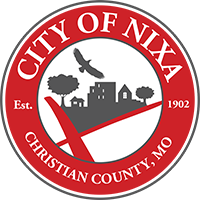 Economic Development Action Team
City of Nixa, Missouri
2015 (4 months)
Meet with 30 other community members to identify and discuss top priorities related to Economic Development in Nixa about twice per month for five months. Research assigned topics and present/discuss with group. Results presented to City Council for incorporation into Strategic Plan (2015-2020).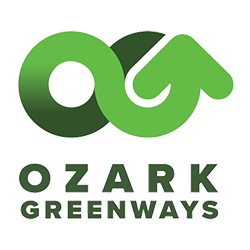 Frisco Highline Trail – Volunteer
Ozark Greenways – Springfield, Missouri
2013
Travel on roads to each intersection where FHT meets paved or gravel roadways and driveways in Greene County and Polk County Missouri. Strip, sand, and repaint each existing yellow metal bollard at these intersections. Maintain, repair, or replace locking pins and padlocks as necessary.
OpenSRS Advisory Council, Founding Member
OpenSRS – Toronto, Canada
2011
OpenSRS cultivated a group of leaders, mentors and entrepreneurs willing to speak their mind and help move OpenSRS forward. I was one of 50 founding members selected from the 150 customers who applied to participate. Members were founders, owners, and senior management within their organizations. Each member had at least 150 domains under management with OpenSRS, but less than 1,000.
Member (2011-2014), Board (2004-14), President (2007-08)
Kiwanis Club of Newton, Kansas
2001-2014 (13 years)
Participate in community service projects, fundraisers, and various leadership positions. Attend international convention (2006 and 2007), coordinate Pancake Day fundraiser and establish written procedures (2007), serve as Club President (2007-2008).
Information Security Program Advisory Committee
Vatterott College – Wichita, Kansas
2008-2009 (1 year)
Provide guidance and feedback related to upcoming Information Security course curriculum.
Newton Schools – Bond Issue Committee
Newton Public Schools (USD 373) – Newton, Kansas
2007
OpenSRS Advisory Council
Tucows, Inc.
2011-2012
Tucows Inc (NASDAQ:TCX) provides the OpenSRS platform for resellers of Domain Names, Hosted Email, SSL Certificates and Web Security Products. Tucows is the third largest ICANN-accredited registrar in the world and the largest publicly traded registrar.
Member (2002-2010)
Chamber of Commerce, Wichita Kansas
2002-2010 (9 years)
Wichita, located in south-central Kansas, is the largest city in the state of Kansas and the 48th-largest city in the US with a city population of 390K (2015) and metropolitan population of 645K (2015).
Member (2001-2010), Ambassador (2006-2010)
Chamber of Commerce, Newton Kansas
2001-2010 (9 years)
Newton is the county seat of Harvey County, Kansas with a population of 19K (2010). Newton is located 25 miles north of Wichita on I-135, and is part of the Wichita MSA.
Business Skills
Accounting, Automated Clearing House (ACH), Board of Directors, Customer Service, Electronic Payment Processing, Entrepreneurship, Leadership, Management, Nonprofit, Payroll, Payroll Taxes, Public Speaking, Reporting and Analysis, Startup, Training, Writing
Technical Skills
API Design, Business Intelligence (BI), Cloud Hosting, Data Analysis, Data Analytics, Data Management, Data Processing, Data Warehousing, Database Design, DevOps, Domain Name System (DNS), Domain Registration, Hosting Services, Information Security, Information Technology, Intrusion Detection, IPv4, IPv6, Linux System Administration, Network Administration, Network Security, Programming, Software Development, SSL Certificates, TCP/IP, Technical Writing, VPN, Voice over IP (VoIP), Web Application Design
Tools and Technologies
Amazon Web Services (AWS), Asterisk, Bitcoin, Blockchain, Databases, Debian, Digital Currency, Distributed Ledger Technology (DLT), Git, Java, Laravel, Linux, macOS, Networking, MySQL, PHP, Python, QuickBooks
Certifications
CompTIA: A+
Microsoft: MCP #2565303
Courses
08/2022: TensorFlow Developer Certificate Exam Prep (ACG)
01/2020: AWS Certified Machine Learning Specialty (ACG)
01/2020: TSheetsPRO Certification (TSheets)
04/2019: AWS Certified Security Solutions Speciality (ACG)
01/2019: RESTful API with Laravel (Udemy)
12/2018: AWS Certified Solutions Architect Associate (Udemy)
11/2018: Advanced CSS and SASS: Flexbox, Grid, Animations (Udemy)
12/2016: QuickBooks ProAdvisor (Intuit)
MSU MTH 533: Linear Algebra
MSU PHY 204: Physics II
WSU CS 300: Data Structures and Algorithms
WSU CS 394: Computer Architecture
WSU CS 410: Programming Paradigms
WSU CS 411: Object Oriented Programming
WSU CS 444: UNIX
WSU CS 540: Operating Systems
WSU CS 764: Routing & Switching
WSU MATH 321: Discrete Mathematics
WSU ME 398: Engineering Thermodynamics II